NOVELS
---
Watching Twenty Four Seven:
The following tale, although unorthodox in its composition,
follows the first hand observations of a peeping tom and murderer.
A serial killer who using modern life and technology to build profiles of his targets, uses the knowledge to play with the victims
minds before a kill. Twisted yes weird possibly, it will make you think more about your own life and who could be watching you?
Make sure you draw your curtains and lock your doors and windows.

---
---
Death is Coming:
Briggs looked like your normal everyday person, but he had dark hidden talents and the lust to use them. His cravings were for death and the hunt to a kill. His knowledge of his surroundings and what mistakes to avoid stands him ahead of anyone trying to discover his whereabouts.
Using his time wisely the deaths roll in quickly. His serial killer status will show that it's in batches as time allows. When he kills he kills again it will be fast and furious. An individual who is smarter than the average man, and a talented expert in the ways of murder.


---
Deadly Sexual Trance:
Ian McKenzie is a quiet, unassuming man. He has the lifestyle, the friends, the money, more respectability than anyone could ever dream of. He had everything except contentment and happiness. Nothing thrilled him.
After his discovery of an aging artefact with accompanying parchment his life takes a vicious turn, one that helps him acquire his own ultimate pleasure. Allowing him to keep his hands clean of murder, the artefact aids him in fuelling depraved acts of debauchment and death. He thrives on constructing more and more elaborate ways to increase both suffering for his victims and sexual pleasure for them all.
He has one strict rule; absolutely no witnesses will ever survive.

---
For The Family:
George's daughter Nikki is a real looker who can wind men round her little finger. The real man in her life, though, is her daddy, and when her latest boyfriend proves he can't be trusted with her fragile heart, George decides that he needs to teach the guy a lesson he won't forget anytime soon. Unfortunately, he goes a little too far, and soon mayhem and murder abound, but with the help of his loving, practical wife Mary and their precious Nikki, George finds that in the end, family means everything and nothing can really hurt when they're behind you.
---
Mitchel:
Whatever you want to say about revenge, that it is all about hurting someone who hurt you, that it is vengeance, the desire or even the compulsion to pay back someone for a wrong against you, it is generally agreed that it is much more satisfying when exacted some time after the initial injury. Mitchel Gause has had an eventful life. He has seen a lot and suffered a lot over the years. His revenge began accidentally but his hate overcame his scruples when his lust for vengeance and for the kill exploded within him, yet to the rest of the world he was a very quiet unassuming man, kind and caring. He was known to be the sort of friend who would do anything for anyone…just don't cross him, he will never, ever forget it.
---
---
Wrong Dark Poetry:
If you've read any of Darren Barker's novels you'll have an idea of what to expect from this collection, but if you haven't it's a good introduction to his dark, violent and dangerous world, a world inhabited by the sick, the evil, the mean, the mad and the wicked, a world where anything can happen, and often does. A world of blood, pain, hurt and misery, of sex and death, betrayal, crime and punishment. It isn't without it's humorous moments, but it is what is says on the front. These poems are dark, but their brevity and energy make them easy to read, if not to digest. They will leave afterimages that remain with you, that make you think and wonder. If you like poems about flowers, put the book down and step away. If you crave the dark side, buy it now. But don't say you haven't been warned.​
---
Creep Dark Poetry:
Darren Barker is back with a second collection of his dark, down and dirty poetry. Once again plumbing the depths of human depravity, and mining the seam of darkness that usually remains hidden, Darren shines a bright light on the wickedness and corruption that lie beneath the surface of some otherwise dull lives. His poems are dark, and make the ordinary terrifying. They will leave you awake at night pondering the frailty of a human body, or whether there might be someone outside your bedroom window. Darren's poems are not for the faint-hearted, but if you want a walk on the wild side this second collection will give you another hundred short pithy snapshots of a sick mind at work. If you do find yourself hearing footsteps behind you in the dark, it's not his fault, ok?


---
Obscure Dark Poetry:
​If you've read the first two volumes of Darren Barker's murky verse, then you know what to expect from this third journey into his sick, black mind.
Covering the shadier aspects of the human condition, Darren exposes the violence and horror in the most innocent of pastimes. These poems make the everyday chilling and the innocuous unsettling. Don't read them alone, unless you are possessed of a strong stomach and an iron nerve.
This book contains one hundred illustrations of the ways in which flesh can be damaged, and minds broken. Read it for the shrewd wordplay, for the imagination and for the delight in horror that Darren so effortlessly invokes.
Just don't blame him if you find yourself wondering how sharp your kitchen knives are when you look at your best friend…
---
Writers, says DB Barker, write to be read. You could do worse than listen to him, and pick up this book of his poems. It's a departure; best known for darker, grimmer stories and poems, DB has lightened up and produced a more nuanced, eclectic collection of poetry.

He also says some poets "like to rhyme all the time" but he's not one of those poets. His poems don't always rhyme at all, but have a distinct internal rhythm that complements the words and contributes to a complete reading experience, each one a small piece of reflection to ponder and revisit.

In turns cheerful, romantic, melancholy or nostalgic, and underpinned with DB's trademark humour, this is a collection of poems that covers every occasion. There are friends and relatives, love and marriage, birthdays and dreams, but don't worry that he's gone all sentimental. There are still monsters under the bed. They may have been calmed by the sweetness here, but every now and then, there's still a jagged edge to provoke a growl from behind the curtain.

This is a measured and thoughtful collection of poems that really does offer something for everyone.
---
Powered by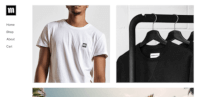 Create your own unique website with customizable templates.