While enjoying, the quieter moments experienced between the business and bustle of everyday life, Darren Barker delves into the dark and grim corners of his psyche to drag his grim stories kicking and screaming from the depths. He prefers not to be noticed, lurking in the shadows, and observing, rather than partaking of the insanity.
Darren's fictional world is murky, violent, and dangerous, inhabited by the sick, the evil, the mean, the mad and the wicked, where anything can happen, and often does. It's earthy and unadorned writing, with no airs and graces, and nothing is anything other than what it seems: vile, corrupt, cruel, and debauched, but still maintaining an edge of humour that makes it a pleasure to read.
Darren's real life, with a wife and children in a quiet corner of Suffolk, is nothing out of the ordinary. A loving husband and father, a kind and generous friend, he is very definitely one of the good guys, but he can dredge up the most macabre, surreal, and horrifying ideas from the twists and turns of his tortured imagination, and commit them to paper in a relaxed, straightforward way.

As well as novels, Darren has recently turned his hand to poetry, and produced two anthologies of beautifully dark verses, which although brief, are energetic, witty, and imaginative.

If you crave the dark side, if you yearn for the corrupt, the depraved and the vicious, if you enjoy revenge, lust, and murder, you've come to the right place. If you crave the dark side, read his books now. But don't say you haven't been warned. If you do find yourself hearing footsteps behind you in the dark, it's not his fault, ok?

---
---
What made me write?


So what made me start to write again? Well it was a tragic and also happy but stressful time that happened all at once. It started at the end of June 2006 with the birth of my daughter, she was three months early and came under a dark cloud of an emergency operation and soon after a death followed. We were told my wife was pregnant, despite being told she never could conceive. Which brings us up to the six monthly regular check-up and scan. I went to work as life was normal and the wife went to get the scan done. That was when our lives were turned upside down as she was kept in the hospital and instantly placed in a ward awaiting doctors to do a more detailed examination and constantly monitor her.

Also at this point at another hospital my mother was suffering from terminal cancer and had been taken very ill. So we had been visiting her as often as we could. Then I had a phone call at work from the ward sister, I had to lock up the shop and go to my wife's bedside. We were told that the doctors couldn't find a strong enough heartbeat and what was there was too silent and that is was maybe caused by the baby was being strangled by the umbilical cord. An operation was being set up for first thing the next morning, after a few hours I was sent home to get some sleep ready for the long day ahead (sleep yeah right!), but just before two-ish, exact time was hard to recall well impossible in my mind, in the morning came the phone call from the hospital no one wants to hear. The baby had stopped breathing and my wife was being readied for an operation to remove the baby right then and both were at risk. I got in scrubbed up and in the regulation clothes to sit behind a sheet with my wife and hold her hand while we waited for whatever was going to come our way. So much was going on its hard to recall everything, the hospital staff were fantastic throughout and then we heard the first cry from our baby girl and I was quickly shown the tiniest baby I had ever seen before a second later they placed in an incubator and getting taken away to be examined, cleaned and placed on all the necessary equipment to try and maintain the life they found. We were warned to be ready for the worst, the odds of life were not in our favour.

Then I was taken away to get out of the gown while they tried to stitch up my wife. Those moments tore my heart out, my thoughts were just why them and not me, time was best described as endless and to be truthful I still don't know how long I waited to hear about either of my girls. Then a nurse came and got me to go back to the room my wife had come from. She was in bed asleep under a medical induced coma as she had severe bleeding and was now enduring bed watch twenty four hours a day. A nurse in the room had to watch for the slightest problems, she was also at severe risk at that time.

Doctors came and went every few minutes, then still unknown how long after the birth, I was taken to the special care baby unit to see my daughter for the first time properly. She was smaller than a doll born weight at 1lb 12oz which dropped as they all do quickly to 1lb 4oz while the fluids came out and new medicines and fluids were being constantly replaced.


I did the dutiful phone calls to family and friends, though who, which and in what order I can't remember. It was traumatic mind games as the next three days were to be proven critical for my wife. She at last showed signs that the bleeding was under control, and we were able to speak as they brought her out from her coma. We both got to see our daughter together for the first time. I visited several times a day to see them both. Our daughter was weak and we were once again warned the odds were not good for her survival. My wife was released from the hospital and we had to then get over and visit my mother who was in a hostel at the time. She was going between places as the illness took its toll on her. We took photos of her granddaughter for her to have and look at, and I still had to open the shop daily as well. My business would fold if I was not there to do some hours to pay the bills. I did manage early afternoons, I would shut then race home, shower and take the wife back to the hospital until the late evening to sit by the incubator that was keeping our daughter alive.

The writing started at work on my laptop to stem the thoughts of what could be coming my way while at work in my limited capacity. I put my mind into a different place and created dark characters to avoid going out in the street, shouting out in anger and at the frustrations life was throwing at me. I did a little at home when I had scarce moments alone which in life are rare enough, just a few sentences at the time to start with.

I had no idea what I would do with any of the stories that were to come out of my mind. For three months me and my wife would trip between hospitals visiting our daughter and my mother. The one thing in life I couldn't get to happen and I never could change was getting the two together and it still hurts. My mother was too weak and my baby was still in intensive care.

My baby was due to come out after 74 days in hospital. She was going to come home on oxygen but the night before it could all be sorted out she breathed for the first time on her own. It helped ease my hidden pain, I didn't confide in anyone I'm not one for talking about my problems or what's on my mind ever.

This was why my first book 'Watching twenty four seven' was dedicated to my mother. She always believed in me in whatever I chose and it was for her. My second book 'Death is coming' was for my wife and daughter. After six years these two came out on Amazon in print and kindle/electronic readers. My drive hasn't waned it continues in the hope of some readers who will appreciate my unique style and ideas, in the hope of my family can be proud of me at some point in time, and just to hear the words 'that's my dad' after a small press release about my books, has helped me recently keep my motivation high. Simple yet oh so worth it. Whatever will come out of my writing I hope it will give my Wife Debbi Barker and Daughter Tia Barker something back but it will never match what they give me in their support and time every single day.
All through this and more before and to come, were my children from my first marriage who were a great support, though they have their own lives now, grown up dealing with life themselves.
Daughters:
Lisa Barker, Kelly Barker, Natasha Barker.
Son: Dale Barker.




---
It would seem writing is in the genes:


Dad and Daughter Tia writing together:


---
Powered by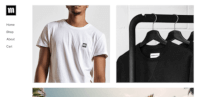 Create your own unique website with customizable templates.